The Lasertrancer – MAXIMUM PSY) (Currently Position 20 in the Eternal List)
2 Aufrufe Premiere vor 25 Minuten.
Genre: Goa Trance, Goa, Hyper Goa, Ultra Psy, Psychedelic Trance, Progressive Psychedeliv Trance, Dark Psy, Dark Goa, Dynamic, Full On Psy.
Produced in 1999.
Full Range Audio.
http://playlist.lasertrancer.net/2023/08/25/the-lasertrancer-maximum-psy/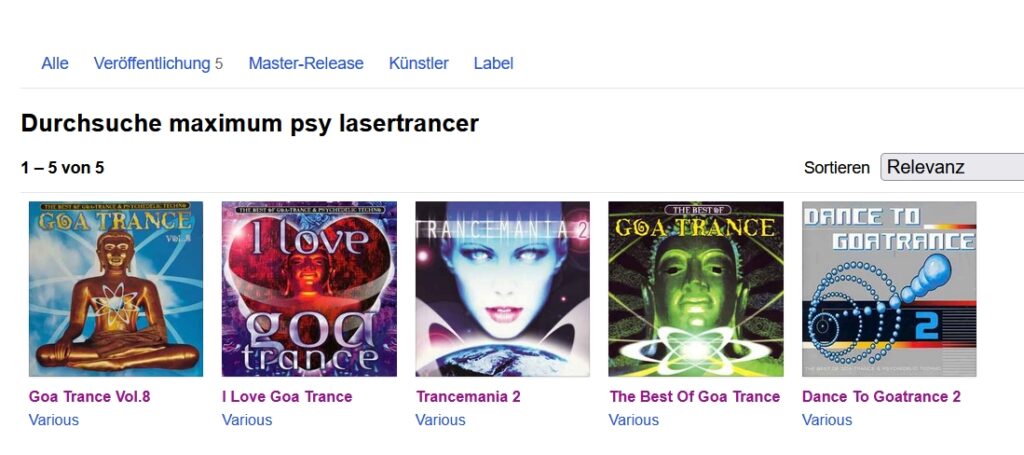 Historical Release Reference:
2 Double CD Albums.
3 Triple CD Albums.
Historical-Release-Reference:
https://www.discogs.com/de/release/1448590-Various-Goa-Trance-Vol8
https://www.discogs.com/de/release/2205924-Various-I-Love-Goa-Trance
https://www.discogs.com/de/release/1305374-Various-Trancemania-2
https://www.discogs.com/de/release/2109440-Various-The-Best-Of-Goa-Trance
https://www.discogs.com/de/release/18238951-Various-Dance-To-Goatrance-2