The Problem with Mozilla Firefox persists since the beginning of their Browser…Take a Look.
Memory Eating Bug. Memory Unload Failure of inactive Tabs.
I told you about this colossal Software Failure already in 2013.
(Version 115..but no matter which version, always the same problem)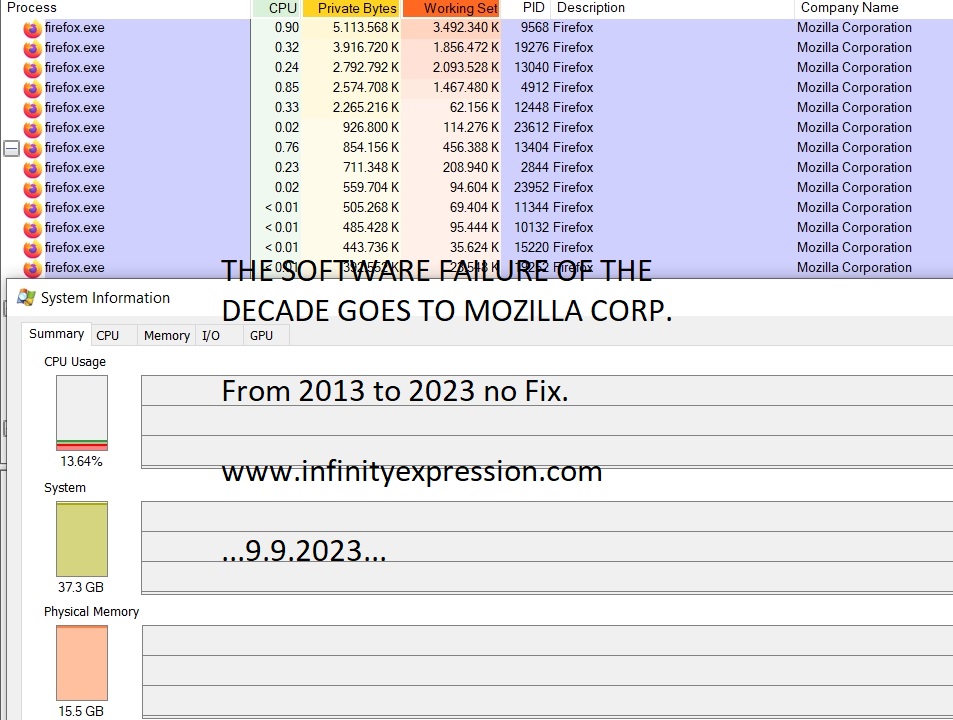 THE SOFTWARE FAILURE OF THE DECADE GOES TO MOZILLA CORP.
From 2013 to 2023 no Fix.
www.infinityexpression.com
…9.9.2023…